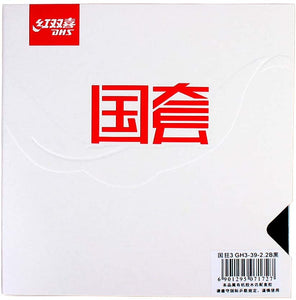 National Level Limited Product DHS NEO Hurricane 3 NATIONAL Version (Orange Sponge) - BEST OF THE BEST Quality Hurricane 3 III - Supply to China National Team Player
This is indeed a very popular rubber!
Class Chinese Type! With a relative hard sponge and sticky surface.
"Hurricane III was designed for players who mainly adopt the control method or have relatively weak attack power when playing 40 mm ball. The rubber can reduce a feeling of ponderousness when you strengthen the power and create a long arc, which benefits the ball control and exerts fast attack and loop drive at the near table.