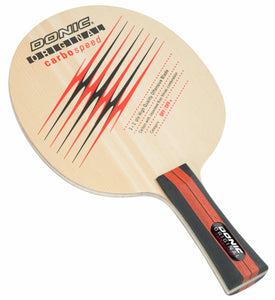 Features
Donic's Original Carbospeed is similar in construction to the Waldner Legend Carbon, but differs slightly because of its somewhat thicker inner ply, in combination with a high class Hinoki outer ply.

It is a very fast carbon blade with great stiffness and durability. Despite the high speed the blade is great fun to play with.

For all out attackers with hard top-spins who prefer to counter-attack.


Material: Wood + Composite