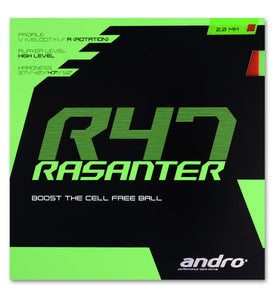 Your profile is spin driven. Offensive topspin play at higher speed is your strategy.

As a high-level player, you will take full advantage of the 47° sponge hardness for extra power and speed in your topspin play.

Now You are equipped to perform topspins with a precise curved trajectory and to be creative in the semi distance play as well.
Speed: 96
Spin: 96
Control: 68
Hardness: 47 degrees (Medium-Hard)
The Andro ENERGY CELL sponge with a highly elastic cell structure ensures an extremely dynamic energy transfer, especially for fast and hard topspins.